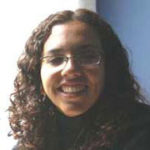 Angelica Patricia Camargo
Directora de la Maestría en Gestión Urbana, Bogotá, Colombia
Achitect, Universidad Piloto de Colombia
Master's in Urban Management, Universidad Piloto de Colombia
Specialist in Planning and Regional Development Administration, Universidad de los Andes

Architect, with an emphasis on territorial ordering. Master's in Urban Management. Experience in teaching and investigation in urban and regional subjects such as territorial ordering, design methodologies for application of instruments of planning and urban and regional management, social housing, Evaluation of Habitat Improvement Program, studies and publications on topics urban economics, land policy and settlement of illegal origin.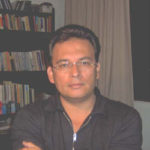 Leonel Alberto Miranda Ruiz
Architect, Universidad Piloto de Colombia,1991
Master's in Urban Management, Universidad Piloto de Colombia, 1999

Principal researcher and professor of the Habitat, Environment and Territory line of Urban Management masters degree at the Piloto University of Colombia. Professor of urban systems, public space and urban equipments in the urban design specialization at Jorge Tadeo Lozano University, and in the spatial composition and urban order module of Urban Management master at Piloto University of Colombia, in the urban right graduate at El Rosario university and in the audit of civil building works graduate at the Escuela Colombiana de Ingeniería.

He also serves as a public official, functionary, adviser and consultant in urban management projects and worked on developing projects in Panamá and Colombia.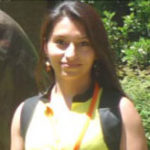 Claudia Milena Rodriguez Martinez
Cadastral & Geodest Engineer, Francisco Jos de Caldas University
Expert in management of Geographic Information Systems (SIG), 2004

Urban Design (Graduate Specialization), Jorge Tadeo Lozano University, 2008

Student in the Master's Program in Urban Management, Piloto de Colombia University
Graduate research for thesis in the subject of spatial segregation within informal Settlements in the Bogotá City, 2009

Currently working as a researcher in the Division of Habitat, Environment and Territory at the Master's Program in Urban Management, Universidad Piloto de Colombia. Specifically, research is carried out in the project: The Rehabilitation of Consolidated Irregular Settlements in Latin American Cities: Towards a "Third Generation" of Public Policy Analysis and Development – The case of Bogotá. The international network of the large project is directed by the University of Texas at Austin.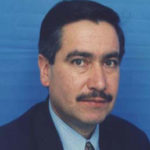 Manuel da Silva Melo
Magister en Economía, Universidad de los Andes, 1984
Estadística, Universidad Nacional de Colombia, 1973
 
Estadístico con Maestría en Economía, amplia experiencia nacional e internacional en el área de administración –planeación, control de proyectos de inversión, presupuestos, contratación estatal, licitaciones- y manejo de información estadística en bases de datos.
Trabajó para la PGN como asesor del Procurador para temas económicos y de investigaciones especificas. Asesoró a la división Administrativa y a la Oficina Jurídica en temas administrativos – financieros y de supervisión y control de contraltos, Ministerio de Agricultura – DANE, en el proyecto de investigación para dotar a Colombia de un sistema de información agropecuaria a partir de encuestas por muestreo, proyecto SISAC; Centros de investigación como el CEGA, CEDE, CID, AAIC en diferentes investigaciones sobre aspectos económicos y sociales.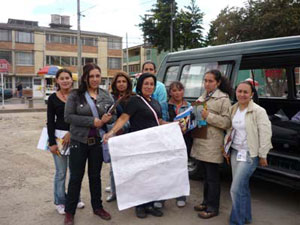 Equipo Encuestador
Equipo de encuestadores con vasta experiencia en la aplicación de encuestas. Han trabajado para la Universidad Piloto de Colombia en la Maestría de Gestión Urbana en diversos
proyectos como:

LINEA – HABITAT, AMBIENTE Y TERRITORIO
1. La apreciación estética del fondo urbano compartido en Bogotá 2002
2. Caracterizacion de la demanda habitacional por estratos bajos en Bogotá.
Observatorio del mercado informal de tierras
LINEA – GOBIERNO, GESTION LOCAL Y CIUDADANIA
1. La disposición cívica como determinante de la gestión urbana
2. Perfil socio-político de las localidades en Bogotá
Poster summarizing the findings and challenges of public policy in the city of Bogotá.
Cartel que resume los hallazgos y retos de política pública en la ciudad de Bogotá.