Current Projects (English)
Inter-scalar and trans-disciplinary studies developed in Guayaquil expanded on the LAHN in-depth case study methodology by connecting a profound understanding of household dynamics with socio-morphological analyses that emphasize how dwellings transform in relation to environmental conditions, and how low-income communities cope with higher-level demands that play out at the neighbourhood, city and territorial scales. Four different sites in the city´s consolidated low-income settlements were analysed in the context of a doctoral inquiry undertaken by Olga Peek (2015-2020), and collaborative research in the form of action-learning initiatives undertaken by researchers at the Faculty of Architecture & Urbanism at the University of Guayaquil and the Department of Architecture at the University of Leuven (2015-ongoing).The outcomes reflect on key principles for a new set of policies and strategies that draw attention to user-based design and upgrading mechanisms that foster equitable housing and environmental transformations.
AN INTRODUCTION TO GUAYAQUIL, ECUADOR
Guayaquil is Ecuador´s largest city and main seaport. In Guayaquil there are multiple demands to meet housing and environmental needs. The city´s first low-income suburbios encroached on former mangrove marshlands that – in three to six decades – transformed into Guayaquil's most densely populated urban districts, accommodating 37 per cent of the current urban population. The now consolidated settlements have today reached a tipping point since low-income communities are facing new environmental and social challenges. These are related to the many years of self-organized densification and ensuing lack of space to continue doing so, as well as the ecologically fragile conditions of the estuarine environment where these livelihoods settled, intensified by climate change. Their inter-twining challenges current housing and urban upgrading practices in the city.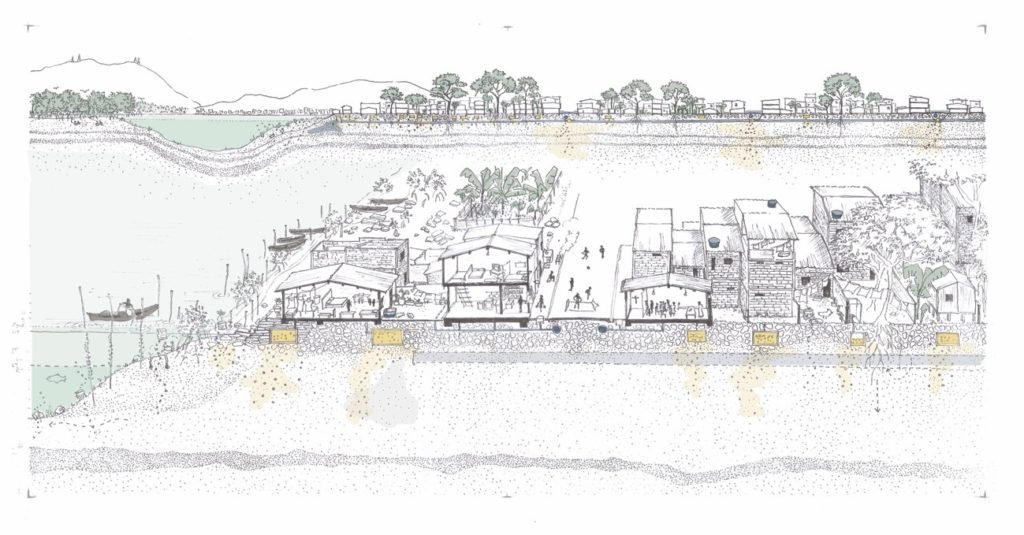 PROJECT 1: INTERTWINING HOUSING AND ENVIRONMENTAL REHABILITATION STRATEGIES IN UPGRADING CONSOLIDATED INFORMAL SETTLEMENTS
This project examined the relationships between the limited success of urban upgrading projects and the need to better understand the dwelling practices and place-making strategies that inhabitants develop to improve their living environment in consolidated low-income settlements in Guayaquil, providing an outline for user-based approaches that can steer future urban planning and design towards equitable housing and environmental transformations.
The study is grounded in extensive fieldwork and builds on evidence from sixteen in-depth case studies in four low-income neighborhoods in Guayaquil.
IN-DEPTH CASE STUDIES GUAYAQUIL
https://architectuur.kuleuven.be/departementarchitectuur/english/research/phd-postdoc/phd-abstracts/PeekOlga
PROJECT 2: MEDIATING GRASSROOTS INITIATIVES AND STATE-LED UPGRADING THROUGH ACTION-LEARNING
"Live projects" in Guayaquil explored the capacity of participatory design and of the local university in offering the tools and collaborative environment to establish fairer dialogues around the housing and environmental rehabilitation that Guayaquil communities are demanding. Action-learning initiatives mobilized user-based design as a political and spatial instrument to integrate different voices and knowledge learned through immersive field activities, and how those may swing conventional notions linked to urban (re)development in Guayaquil.
Web-Links:
Designing Inclusion (2015). VLIR-UOS funded Summer School in Guayaquil that aimed to provide professionals engaged in environmental planning and urban development with the critical tools to design and manage an integrated provision of both housing and ecological infrastructure.
Comunidades Resilientes (2016). Participatory research initiative for the negotiation of an inclusive and environmentally just city, interdisciplinary team of researchers and students from the Faculty of Architecture and Urbanism and the School of Sociology, Universidad de Guayaquil. Awarded in Habitat III – International Design Competition CIU Habitat.
Proyectos: Breve Resumen (en Español)
Los estudios inter-escalares y transdisciplinarios desarrollados en Guayaquil ampliaron la metodología LAHN de los estudios de casos a profundidad al conectar una profunda comprensión de la dinámica de los hogares con análisis socio-morfológicos que enfatizan cómo se transforman las viviendas en relación con las condiciones ambientales, y cómo las comunidades de bajos ingresos hacen frente a las demandas de mayor escala que se manifiestan a nivel de barrio, de la ciudad y del territorio urbano. Se analizaron cuatro sitios diferentes de los asentamientos consolidados de bajos ingresos de la ciudad en el contexto de una investigación doctoral realizada por Olga Peek (2015-2020), y en el contexto de una investigación colaborativa en forma de "action-learning" (aprendizaje en acción) iniciadas por investigadores de la Facultad de Arquitectura y Urbanismo de la Universidad de Guayaquil y el Departamento de Arquitectura de la Universidad de Lovaina, KU LEUVEN (2015 en curso). Los resultados reflejan los principios clave de un nuevo conjunto de políticas y estrategias que llaman la atención sobre el diseño basado en el usuario (user-based design) y los mecanismos que fomentan las transformaciones equitativas de la vivienda y el medio ambiente.

UNA INTRODUCCIÓN A GUAYAQUIL, ECUADOR
Guayaquil es la ciudad más grande de Ecuador y su principal puerto marítimo. En Guayaquil hay múltiples demandas para satisfacer las necesidades de la vivienda asequible y las necesidades ambientales. Los primeros suburbios de bajos ingresos de la ciudad invadieron los antiguos pantanos de manglares que, en tres a seis decenios, se transformaron en los distritos urbanos más poblados de Guayaquil, donde actualmente vive el 37% de la población urbana. Los asentamientos de origen informal, ahora consolidados, han alcanzado hoy un punto de inflexión, ya que las comunidades de bajos ingresos se enfrentan a nuevos retos ambientales y sociales. Esto se relaciona con los muchos años de densificación auto-organizada y la consiguiente falta de espacio para seguir haciéndolo, así como con las condiciones del entorno del estuario ecológicamente frágiles donde se asentaron estos medios de vida, intensificados por el cambio climático. Su interrelación cuestiona las actuales prácticas de vivienda y de mejoramiento urbano en la ciudad.
PROYECTO 1: INTERCONEXIÓN DE LAS ESTRATEGIAS DE REHABILITACIÓN DE VIVIENDAS Y DEL MEDIO AMBIENTE EN LA MEJORA DE LOS ASENTAMIENTOS INFORMALES CONSOLIDADOS
PROYECTO 2: MEDIAR EN LAS INICIATIVAS DE BASE Y EN EL MEJORAMIENTO DIRIGIDO POR EL ESTADO A TRAVÉS DEL APRENDIZAJE EN ACCIÓN
Bios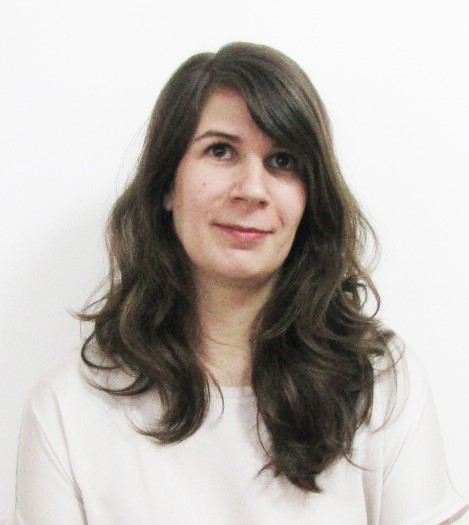 Olga Peek is an architect and PhD Researcher at the Department of Architecture, University of Leuven (2015-2020). Olga lives and works in Guayaquil since 2014, researching housing inequality in the context of slum upgrading and environmental rehabilitation practices, in which she focuses on the integration of equitable housing and ecological transformation in consolidated informal settlements. She lectured Urban Design at the University of Guayaquil (2014-2016) and was involved in the VLIR-UOS funded summer school Designing Inclusion held in Guayaquil in 2015. Furthermore, Olga tutored the prize-winning team of architecture students of the University of Guayaquil in the Habitat III – International Design Competition on Resilient Communities (CIU HABITAT, 2016), and she co-guided the international design studio on socio-ecological challenges in four low-income settlements in the Guayas River Basin, organized in Leuven in 2018 in the context of a VLIR-UOS supported international course program. Olga currently tutors Master´s students at the ESPOL University in Guayaquil. Contact: olga.peek@kuleuven.be / olgapeek@gmail.com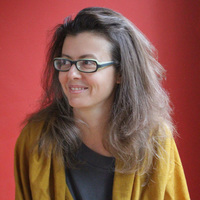 Viviana d'Auria is Associate Professor of International Urbanism at the Department of Architecture, University of Leuven. Dr. d'Auria promoted the VLIR-UOS funded international summer school Designing Inclusion in Guayaquil (2015, with Joris Scheers), and is promoter (with Bruno De Meulder) of the International Course Programme for the Master of Human Settlements (ICP) at the International Centre of Urbanism in Leuven (ICOU), in partnership with (amongst other universities) the University of Guayaquil in Ecuador. Contact: viviana.dauria@kuleuven.be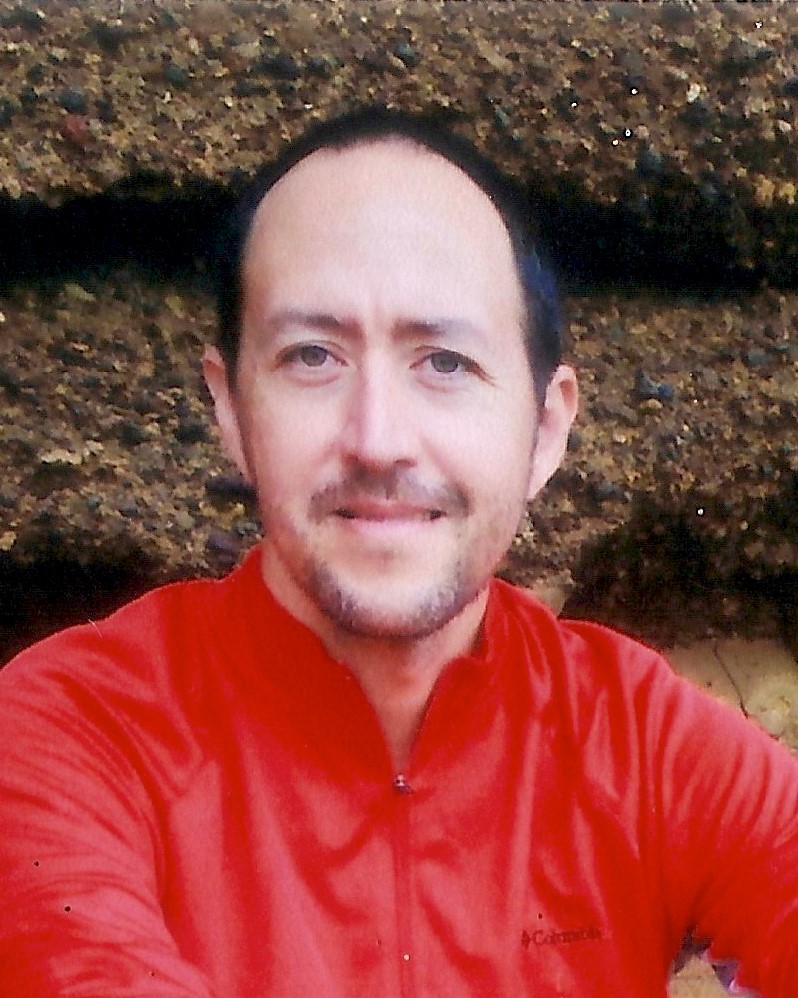 Nelson Carofilis is an architect and action researcher focusing on social movements and the lived experiences of climate change in Guayaquil. Since 2015 Nelson is auxiliary professor in Urban Design at the Faculty of Architecture and Urbanism of the University of Guayaquil (FAU). Nelson is also a PhD Researcher in the Department of Architecture at the University of Leuven as an awardee of the Global Minds Scholarship Program supported by the VLIR-UOS (2019-ongoing). In Ecuador, he has been involved in inter-university collaboration projects supported by the VLIR-UOS linking the University of Guayaquil with KU Leuven. Contact: nelson.carofilisc@ug.edu.ec
Recent Publications
2020. Peek, Olga; Carofilis, Nelson and Viviana d'Auria. Co-producing alternative urban imaginaries in the contested riverbank settlements of Estero Salado in Guayaquil, Ecuador. In: Communities, Land and Social innovation: Land Taking and Land Making in an Urbanising World, edited by Pieter Van den Broeck et al. Edward Elgar Publishing: pp. 166–180. (full text)
https://www.elgaronline.com/view/edcoll/9781788973762/9781788973762.00016.xml
2018. Peek, Olga; Hordijk, Michaela and Viviana d'Auria. "User-based design for inclusive urban transformation: learning from 'formal' and 'informal' dwelling practices in Guayaquil", International Journal of Housing Policy, 18(2), 204-232. (full text) https://www.tandfonline.com/doi/abs/10.1080/19491247.2016.1265268
2018. Carofilis, Nelson; Peek, Olga and Viviana d´Auria. Alternatives for Contested Mega-projects: An Academic Venture into Activist Space. In: Neo-liberalism and the Architecture of the Post Professional Era, edited by Hossein Sadri, Springer: pp. 279-298. (full text)
https://www.springerprofessional.de/en/alternatives-for-contested-mega-projects-an-academic-venture-int/15725864